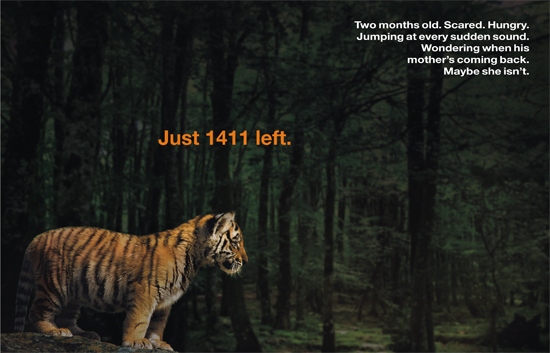 The Tiger, our national animal is in danger!
Unlike human beings, the population of tigers is decreasing on a rapid scale...
From around 40,000 at the turn of the last century, there are just 1411 tigers left in India.
If we don't act now, we could lose this part of our heritage forever. Let us do something about it...
Apart from spreading awareness, what kind of ways do you suggest to preserve the tiger species..?