In character, in manner, in style, in all things, the supreme excellence is simplicity.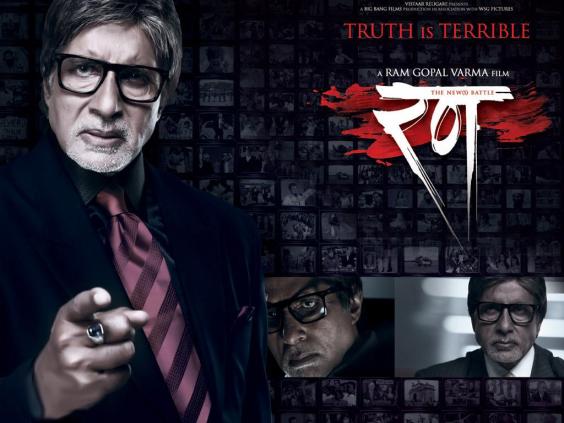 No, this is not another movie review...In fact, this is a post which traces our mentality towards news and other forms of media.
A talk on journalism was recently organized in my college (St. Xavier's College, Mumbai). This talk was headed by Shishir Joshi, a senior journalist who had been a part of Mid Day and Aaj Tak. He asserted that, "The 3 aims of journalism are to verfiy, to report and to criticize. Unfortunately, another aim is also being added in the recent times, and that is to entertain."
We are often surrounded by superficial pillars of the media. Sometimes news channels and presentation reports look beautiful & lovely, but there's hardly any solid content inside it. Nowadays, mediapersons are inclined more towards presentation of news than just reporting news. This is what the movie Rann is all about. There is a constant tug of war between two news channels, one of them which believes in presentation of news and the other, in delivering authentic facts without any frills.
Here is where the concept of simplicity comes into play. We, as viewers and readers, tend to go only for misleading facades which exaggerate facts out of proportion. At the same time, nobody cares about those simplistic hosts which deliver just the right stuff at the right time.
Let me explain this with a few examples. With regard to news channels, India TV tops in melodrama, superstitions, astrology and fake suspense reports. Surprisingly, it is still on air with audience viewership and advertisement revenues.
There are other quality news channels which people are not even aware of. As a result, due to failure and no TRP's, they have to be shut down. Same is the case with newspapers. I don't know what people find so interesting and enlightening in Bombay Times. Bombay Times just covers the personal lives of celebrities and is mainly read for entertainment. There's nothing productive as such. Yet people love reading entertaining stories than engaging in editorials and news reports. There are other low-profile but quality-oriented newspapers like The Hindu, The Indian Express which is not given much footage by the public. We love entertainment more than those plain and simple news. If people were to justify this point, they would simply blurt out that - Gossip is at least entertaining!
Same is the problem with blogs and magazines - Entertainment comes first!
Anyway, all that we can do about this, is to change our mentality towards the media. We need better transparency and news needs to be regularly verified by the concerned authorities. It is only then that the main purpose of the media will be fulfilled.
What do you think about the media? What have you got to say about the increasing share of entertainment, gossip and other nonsense stuff dominating real facts and news?